Magento Web Design that are designed to engage.
The Magento platform is built to accomodate custom sites. Our Magento web designers can craft a web store that is truly unique.
Digital Marketing, SEO or social media management.
What's the point of having the web's coolest custom Magento site if no one ever sees it? Our expert Magento digital marketing team will get your web store in front of all new audiences.
Magento Web Development that build dazzling sites.
Magento is an open source platform that is perfect for all kinds of custom functionality. If you can dream it, our Magnento developers can make it a reality.
We're The Magento Agency For You
Developify Solution provides best-in-class Magento development, design, conversion rate optimization, and user-experience design services. We act as a strategic partner to your brand, aligning ourselves with your business goals to tell your brand's story and drive growth.As a Magento design & development partner, Developify Solution works closely with the Magento team on a wide variety of projects. We're a full-service eCommerce digital agency that handles Magento store design, web development and digital marketing for enterprise Magento merchants. We pack an ever-expanding arsenal of Magenti designers to meet the complex needs of enterprise clients.
Ready To Hire A Professional Magento Agency?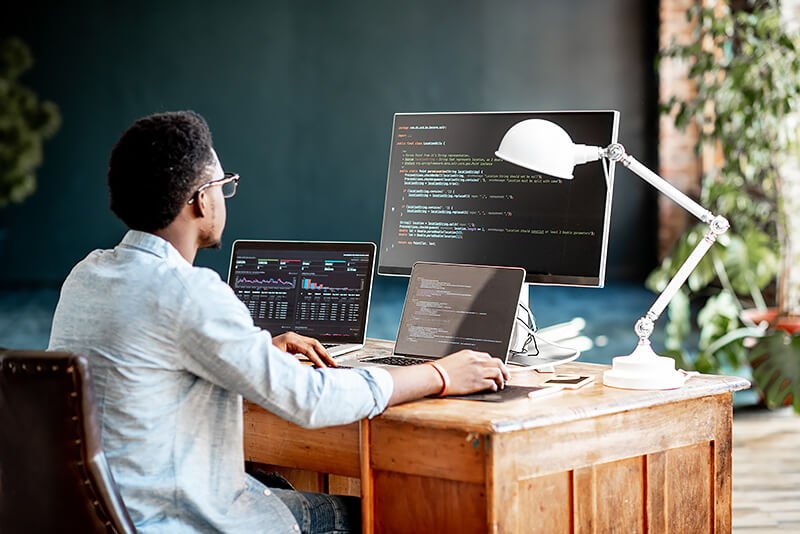 Developify matches the feel of your business.
Consult our experts about your project for free
Get started